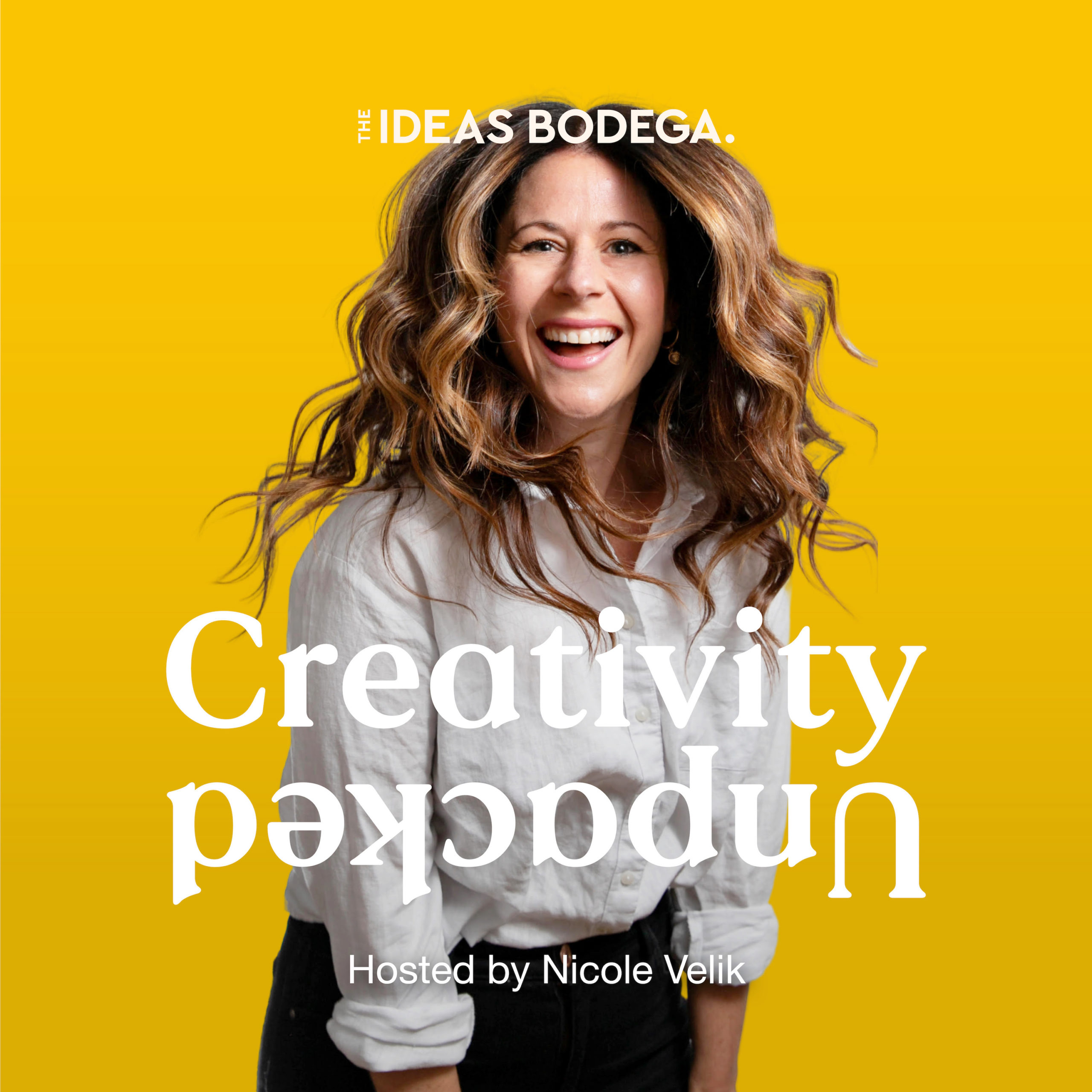 06 Oct

Introducing Creativity Unpacked The Podcast

Welcome to Creativity Unpacked, I'm your host Nicole Velik head ideas girl at innovation and creativity company, The Ideas Bodega.

Over the past 12 years I've been fortunate enough to unlock creativity in thousands of people around the world across many different industries. From Nike to LEGO, Google to The United Nations. And What I know for a fact is that creativity isn't an illusive gift for a chosen few. It's actually an innate part of being human that every single one of us possess. Creativity is a muscle. You can build it and you can get better at it.

Ultimately, this podcast is a celebration of our creativity.

It's for those of you like me who have a curiosity and a desire to understand it.

You might be asking, where do great ideas come from? How can I hack my brain to get into creative flow? How do I flick the switch and get ideas on demand? How do I break through my creative blocks.

And its also for those who need to lead people and teams and get the best creativity out of others. You have a desire to build a workplace culture that oozes creativity – the kind that you just feel and is palpable when you walk through the door of a really creative organisation.

In each episode we will unpack, demystify and dive into all facets of creativity.

Here you're going to meet some incredible creatives. We'll go deep into their brains and break down their creative processes, habits and dissect what it is that makes them successful so you can learn from the best. And I'll teach you creativity tools and techniques that you can apply right away in your own work. Techniques that I've used to help my clients get creative and innovate.

Each episode is designed to fire you up with creatively, shower you with inspiration and arm you with practical techniques so you can go forth and create some epic stuff.

Be sure to subscribe now for your hit of creative inspiration and never miss an episode.